Steven S. Hsiao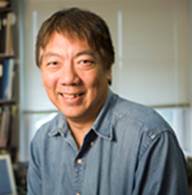 Steven S. Hsiao, a Johns Hopkins scientist who studied how the brain perceives the shape, size and texture of three-dimensional objects, died of lung cancer June 16 at Hopkins Hospital. The Mount Washington resident was 59.
"Steve has been a defining part of Hopkins brain science for over three decades," said Ed Connor, a professor of neuroscience and director of the Johns Hopkins University's Zanvyl Krieger Mind/Brain Institute. Hopkins colleagues said Dr. Hsiao's worked in basic science involving the brain, leading to advancements in complex information processing. His studies were also practical and sought ways for developing the technology to create artificial limbs that convey the impulses that would give amputees a sense of touch. Born in Washington and raised in Silver Spring, he was the son of Ching Yuen Hsiao, a minister of highways for the Chinese Nationalist government who was also a United Nations delegate. His mother was Yao Hui Ying, a homemaker. He earned bachelor's and master's degree at Duke University and a doctorate in biomedical engineering from Hopkins in 1990.
Family members said he followed in his father's footsteps, listening well when told to "be strong and virtuous." After moving to Baltimore, he met his future wife, Jocelyne DiRuggiero, after mutual friends suggested looking for a Guilford Avenue apartment in Charles Village. He moved next door to her and they later married.
"We loved to cook together," she said. "We both loved to eat. We brought together two of the best cuisines in the world — his, Chinese; mine, French."
According to a biography supplied by Hopkins, he became a research fellow in biomedical engineering and neuroscience and joined the faculty, becoming a full professor in 2007. He was also was a professor at Tsinghua University in Beijing and served as co-director of Hopkins' neuroscience graduate program. "His students loved him," said Richard L. Huganir, a Hopkins colleague who lives in Cockeysville. "He was a unique individual. He had an infectious laugh. Many of his papers are considered classics in the field. He was one of the world's experts on how we sense touch."
Dr. Hsiao was also the scientific director of the Krieger Mind/Brain Institute, where he guided overall research, hiring and student affairs.
Colleagues said Dr. Hsiao's research expanded into new fields. Ed Connor, the Mind/Brain Institute director, said Dr. Hsiao studied how individuals possess the "remarkable ability to recognize objects with our hands alone."
He also studied the science behind the ability to tell silk from linen and how we perceive objects that move across our skin.
In 2012, he worked with Walters Art Museum staff members on an exhibition, "Touch and the Enjoyment of Sculpture."
"Visitors to the Walters will be asked to hold replicas of famous artworks, some of which have been modified. They'll be asked to rate on a scale of 1 to 10 how enjoyable it is to handle statues with rough or smooth surfaces, statues that vary in how much they are curved, and statues of different sizes and shapes," said a Sun article at the time. "Steven Hsiao is in the midst of a four-year research project. He's trying to pin down whether touching certain objects generates identifiable patterns of neural activity that people find pleasurable, and whether those configurations are activated when humans encounter great works of art." In the article, he said that "people enjoy laying their heads on soft pillows and stroking a cat's silky fur because they cause neurons in the brain to fire at a relatively low, but constant, rate. We perceive this as restful and soothing and, hence, enjoyable."
He was also quoted as saying, "Touch is emotionally loaded for humans because it is the most immediate, the least abstract of the five senses."
The National Institutes of Health supported his research for two decades. He often collaborated with researchers outside the Hopkins community. He also taught numerous students.
"He was working on the use of prosthetics that would give signals back to the brain," said Dr. Huganir. "He studied the neurons that are activated in response to touch and then transmitted to the brain."
His colleagues said this research concentrated on four aspects of tactile perception: spatial form, texture, vibration, and the mechanism and role of selective attention in processing physical sensation.
"Among the tools he and colleagues developed to advance his research is a 400-probe stimulator that can deliver any pattern of sensation to the skin to uncover the spatial and temporal processing properties of the neurons in the somatosensory cortex, the brain's primary area for reacting to sensations from any part of the body besides the eyes and ears," said a Hopkins statement issued after his death.
In addition to his love of cooking, he knew fine wines and enjoyed Scotch whisky. He and Dr. Huganir, owned two sailboats, the True Blue and the Brain Waves, which they kept at Middle River. He was also a follower of Duke basketball, Orioles baseball and Ravens football.
A Hopkins University memorial symposium will be held in the fall.
In addition to his wife of 18 years, a Hopkins associate professor of biology, survivors include two sons, Kevin Hsiao and Andrew Hsiao, both of Baltimore; two brothers, Dr. Henry S. Hsiao of Chapel Hill, N.C. and Allen S. Hsiao of Springfield, Mass.; and four sisters, Ann S. Hsiao of Rockville, Dr. Dorothy S. Hsiao of Bethesda, Esther S. Hsiao of Atlanta, Ga. and Joyce S. Hsiao of Sacramento, Calif.