Joan C. King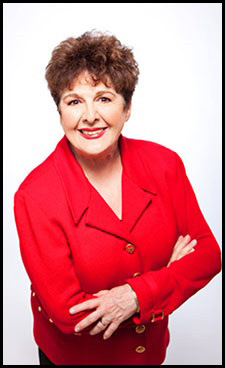 Joan C. King-Tobet was a child of the Big Easy, born March 6, 1938 into an entrepreneurial New Orleans family that owned local grocery stores. Family life, within a large extended clan, centered on the kitchen where Joan developed a precocious talent for the singular tastes of New Orleans cuisine, a talent that brought endless pleasure to family and friends throughout her life.
Losing her beloved father at the age of 10, Joan began a quest for the substance underlying life. By age 17, she entered a Dominican convent to pursue studies in philosophy and theology, chemistry and physics. Ultimately, she found convent culture too restrictive. Emerging from the convent 11 years later, Joan joined Vista, moving to Appalachia to live and work in disadvantaged communities. Her quest next led to graduate school where she deepened her pursuit of science as a vehicle for understanding the biological bases of life and consciousness. She earned a unique-at-the-time multidisciplinary Ph.D. in Neuroanatomy and Psychology from Tulane University in 1972, pioneering as one of the few women in the emerging field of Neuroscience. She was among one of the first 1,000 members of the Society for Neuroscience.
For the next quarter of a century, Joan conducted basic research in Neuroscience, primarily as a Professor at Tufts University School of Medicine, where she worked across medical, dental and veterinary schools. Serving as Chair of the Department of Anatomy and Cellular Biology, she imparted her passion, intellectual hunger, and boundless sense of the possible to generations of students. In 1997, eager to embrace her next frontier, Joan retired as Professor Emerita.
Having rigorously pursued the "substance underlying life" across spiritual, scientific, and medical dimensions, Joan designed a coaching consultancy, Beyond Success LLC, to support others in moving more deeply into their life experiences. Once again she deepened her studies of human nature, becoming credentialed as a Master Certified Coach by the International Coach Federation. In working with clients, she drew upon the biological, psychological, and spiritual principles, which she had rigorously explored through her professional and personal lives, as metaphors and tools to expand individual consciousness. In 2013, Joan became President Elect of the global Association of Coach Training Organizations. Joan published her philosophy in a series of books: The Code of Authentic Living; A Life on Purpose; and Cellular Wisdom for Women. At the time of her death, she was hard at work on Cellular Wisdom for Relationships. Joan described her books "not as a declaration of dogma but as a vehicle for sharing insights about what our cells and our bodies can teach us about thriving in our lives, both as individuals and in relationship."
Joan is survived by her life and scientific collaborator of 36 years, Dr. Stuart A. Tobet, Professor of Biomedical Sciences and Engineering at Colorado State University; an extended web of cousins; a groundswell of indebted friends, students, and mentees for whom Joan facilitated a profound shift in their world views, and two beguiling black cats.
In lieu of flowers, and in recognition of the generativity which coursed through Joan's life, the family requests that those wishing to honor her pay kindness forward to three other individuals and/or donate to the Joan King Scholarship at Colorado State University to support exceptional students in science and engineering. Please direct contributions to: Joan King Scholarship, Colorado State University Foundation, P.O. Box 1870, Fort Collins, Colorado 80522-1870 or execute online at https://advancing.colostate.edu/KINGSCHOLARSHIP. Questions may be directed to (970) 491-1624.
See original obituary posting »