Dominique Muller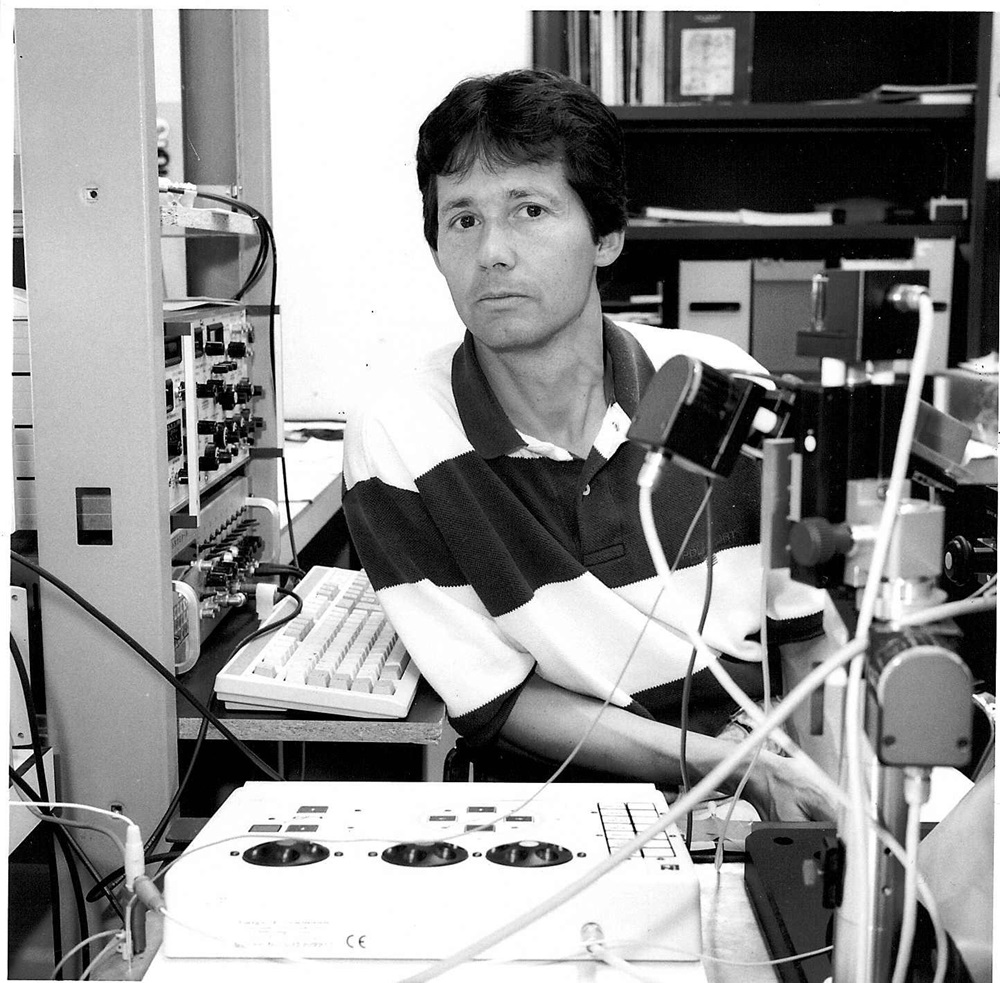 It is with heavy hearts that we learned that Professor Dominique Muller, Head of the Department of Basic Neurosciences in the Faculty of Medicine at the University of Geneva and co-director of the NCCR Synapsy sadly died after a gliding accident at the Pic de l' Aiguille in the Hautes-Alpes on the 29th April 2015. He was due to take over as Director of the NCCR Synapsy in October 2016.
Born in Bienne in 1956, Professor Dominique Muller was married, the father of two children and already a grandfather. He studied medicine in Geneva and went on to obtain both his Doctor of medicine and Doctor of philosophy degrees in 1986. After carrying out a post-doc at the Center for the Neurobiology of Learning and Memory, University of California, Irvine in the USA he returned to Geneva University as an assistant lecturer in the Department of Pharmacology in the Faculty of Medicine. He was appointed lecturer in 1993, assistant professor in Neuropharmacology in 1996, promoted to full professor in 2002 and then elected Head of the Department of Basic Neurosciences in 2008.
Dominique Muller was a brilliant researcher working on the molecular mechanisms of synaptic network remodeling and synaptogenesis aiming to provide insight into how synaptic plasticity contributes to brain repair. He was co-director of the NCCR Synapsy and should have succeeded Pierre Magistretti as director in October 2016. Professor Muller received numerous awards in recognition of his outstanding scientific work, including the Bing Prize (1997), the Ott Prize from the Swiss Academy of Medical Sciences (2002) and in 2005 the Max Cloëtta Foundation prize.
The NCCR Synapsy has lost an esteemed scientist and a first class team manager but above all, a colleague and a beloved friend. Our thoughts are with his family, his loved ones and his close collaborators and we share in their grief and mourning.