Professor Sir Colin Blakemore FRS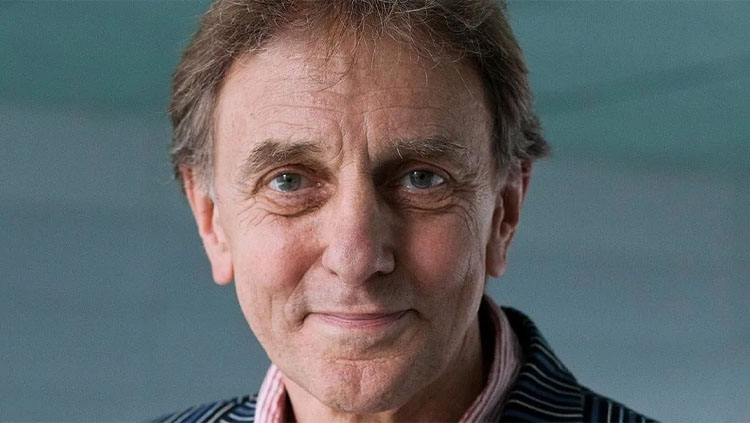 Professor Sir Colin Blakemore FRS, FMedSci, HonFRCP, HonFRSM, HonFRSB, HonFBPhS, MAE, Emeritus Professor of Physiology, University of Oxford, and Emeritus Fellow of Magdalen College, Oxford passed away peacefully at Sobell House on Monday June 27th surrounded by his daughters.
Colin was a world-renowned neuroscientist and a passionate advocate for physiology who significantly contributed to our understanding of vision, and how the brain develops and adapts. He was influential in establishing the concept of 'neural plasticity' — how brain cells reorganize themselves in response to the environment after birth and even in adulthood.
Colin was well known for his passionate belief in the importance of public engagement with research. He held several influential positions, including serving as President of the Biosciences Federation (now the Society of Biology), the British Neuroscience Association and The Physiological Society, and as President and Chairman of the British Association for the Advancement of Science (now the British Science Association). He presented and contributed to hundreds of radio and television broadcasts, wrote several popular science books and numerous articles for major British and overseas papers, worked for many medical charities and not-for-profit organizations, and served in advisory roles for several UK government departments, agencies, foundations and government departments overseas. Colin received a knighthood in 2014 for services to scientific research, policy, and outreach.
Colin was profoundly influential in the field of visual neuroscience. He was one of the first to demonstrate that the visual cortex undergoes active, adaptive change during very early development, helping the brain to match itself to the sensory environment. He went on to show that such plasticity results from changes in the shape and structure of nerve cells, the distribution of nerve fibers, and the selective death of nerve cells. His proven concept that the mammalian brain is 'plastic' is now a dominant theme in neuroscience. The plasticity of connections between nerve cells is thought to underlie many different types of learning and memory, as well as sensory development. He also demonstrated that the visual cortex is 'taken over' by the other senses, especially touch, in people who have been blind since infancy. Colin's most recent work identified some of the genes involved in enabling nerve cells to modify their connections in response to the flow of nerve impulses through them.
Colin was also well known in the world of arts and media. He inspired artists Patrick Hughes and David Hockney, who painted Colin. Last year, Patrick created and donated Popsee to the Department in honor of Colin, which will become a lasting memorial to him.
Colin was honored for his scientific achievements by numerous prizes, including but not limited to the Royal Society's Michael Faraday Prize (1989), the Royal Society of Medicine's Ellison-Cliffe Medal (1993), the Alcon Research Institute Award (1996), the British Neuroscience Association Award for Outstanding Contribution to Neuroscience (2001), the Royal Society Ferrier Award and Lecture (2010), ten Honorary Degrees from British and overseas universities, and the highest award of the Society for Neuroscience – the Ralph W. Gerard Prize (2012).
Colin is survived by his three daughters, Sarah-Jayne Blakemore FBA FMedSci (Professor of Psychology and Cognitive Neuroscience at Cambridge and co-director of the Wellcome Trust PhD Program in Neuroscience at UCL), Jessica Blakemore, and Sophie Blakemore. Colin's wife, Andree, passed away early this year.