Marie Filbin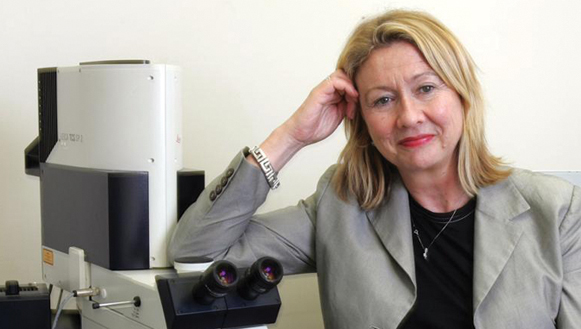 With great sadness, we write of the passing of Dr. Marie T. Filbin, Distinguished Professor of Biology and internationally renowned Hunter neuroscientist. Dr. Filbin passed away in Ireland where she was born, surrounded by family and friends, after a long illness.
Dr. Filbin's groundbreaking work describes the chemical environment of an injured nervous system and the factors that influence the regrowth of axons from the injury site. Her work has been crucial to understanding paralysis and developing drugs that may someday be used to reverse spinal cord injury.
Throughout her remarkable career, Dr. Filbin championed Hunter College and eagerly conveyed to colleagues and reporters that it was possible to teach at an urban public college and have an outstanding research career. Hunter, she told The New York Times in 2004, " is a great place for a researcher. My students are wonderful." And in a 2005 profile in Nature Medicine, she noted that at Hunter she "succeeded beyond her wildest dreams."
Dr. Filbin's life is a testament to excellence in basic and translational research and in teaching and mentoring. She will be remembered as a fierce advocate for her students as well as a superb scientist, one who frequently went beyond the role of mentor to improve students' lives.
Along with her zest for knowledge, she was also passionate about her colleagues, friends and family, her native Ireland, New York City, the arts, travel, food, and her beloved West Highland terrier, Angus McDuff, who enjoyed the run of her lab.