Terry J. Crow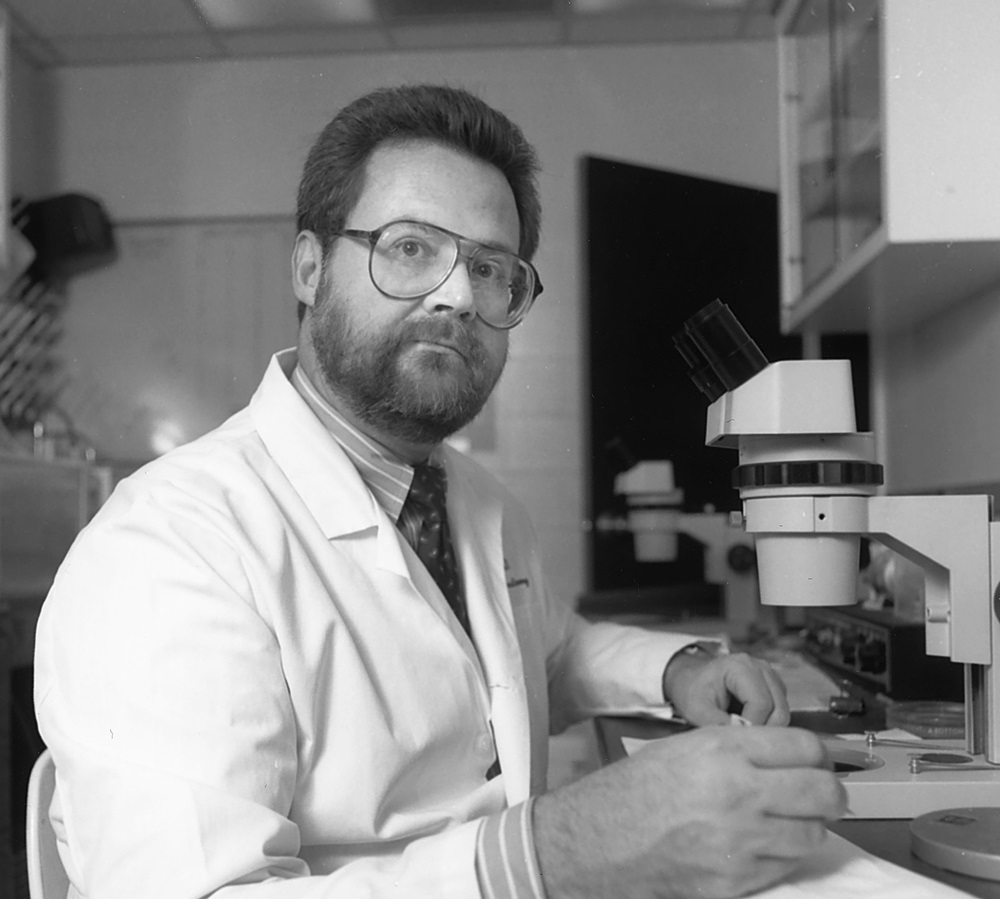 Terry J. Crow, Ph.D., professor emeritus in the Department of Neurobiology and Anatomy at the McGovern Medical School of the University of Texas Health Science Center at Houston, passed away on December 4, 2015 following a protracted battle with prostate cancer. He was 72 years old.
Dr. Crow was born and raised in Twin Falls, Idaho. He obtained his B.S. from the University of Oregon, and his Ph.D. from the University of California at Riverside, where he worked under the supervision of Louis Petrinovich. He completed his first postdoctoral training with Charles Woody at the University of California at Los Angeles, and his second with Daniel Alkon at the NIH. In 1980, he was appointed as an assistant professor in the Department of Physiology at the University of Pittsburgh School of Medicine.
Dr. Crow was recruited in 1988 from Pittsburgh to join the Department of Neurobiology and Anatomy at The University of Texas Medical School at Houston. He made significant and substantial contributions to the research activities and academic mission of the medical school for the past 27 years. He established a research program using the marine mollusk Hermissenda crassicornis as a model system to examine cellular mechanisms of associative learning, research that received both national and international recognition. He and his colleagues made seminal contributions to the understanding of the mechanisms of enhanced intrinsic cellular excitability produced by Pavlovian conditioning. After moving his laboratory to Houston, Dr. Crow and his colleagues focused on a biophysical approach to investigating learning mechanisms. As a result of his research, he received the prestigious Merit Award from the NIH in 1990, an award given to a small percentage of funded investigators with a solid history of continuous funding. His was an outstanding record, with 34 years of continuous funding from the NIH. Dr. Crow was also the recipient of an NIH Research Scientist Development Award.
During his tenure at the medical school, Dr. Crow served as director of the Medical Neuroscience course. He was considered to be an outstanding teacher and lecturer. He was recognized as the best lecturer in Medical Neuroscience twice by medical students, and was the recipient of the Dean's Teaching Award for 18 years. His commitment to the academic mission of the medical school was supported by his contributions to the initial Problem-Based Learning working group, membership on the Faculty Appointments, Promotions and Tenure Committee, and membership on the Medical School Six-Year Review Committee from 1999 to 2012.
Dr. Crow is survived by his loving wife, son, daughter, and grandson.