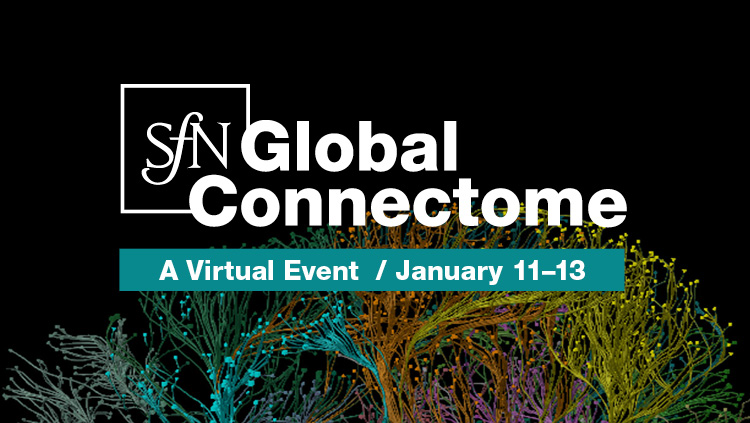 Sessions and Events
Discover unique learning opportunities with our sessions and events.
Sessions and Events
If you have registered for the SfN Global Connectome, you should now have received a confirmation email from EventNotice@XpressReg.Net with the event URL and your unique access information.
All times for the SfN Global Connectome are in Eastern Standard Time.
Browse our list of dynamic speakers.

There's something for everyone at SfN Global Connectome! Check out our world-class events.

A wide range of virtual social events took place each morning of SfN Global Connectome from 9-10 a.m. and afternoon from 3:30-4:30 p.m. EST. Learn more about virtual socials.

Learn about the SfNs virtual Graduate School and Career Fair that took place during the SfN Global Connectome.