Neuroscience 2018 Graduate School Fair
Neuroscience 2018 Graduate School Fair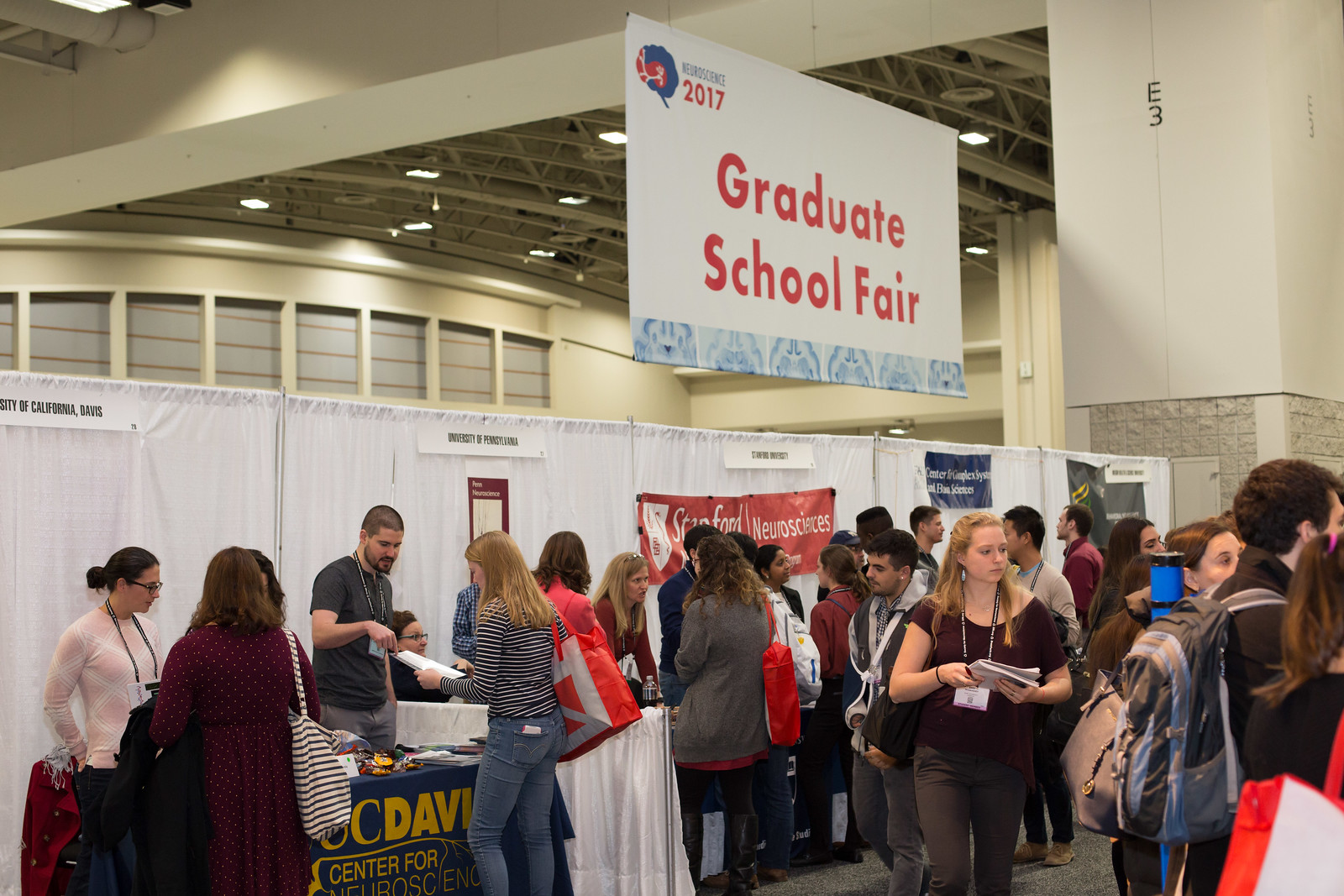 The Graduate School Fair provides a unique opportunity for prospective students and their advisers to meet face-to-face with representatives from neuroscience graduate programs.
Event Dates and Hours:
Saturday, November 3, 1:00 p.m.–3:00 p.m. PST
Sunday, November 4, noon–2:00 p.m. PST
Monday, November 5, noon–2:00 p.m. PST
Tuesday, November 6, noon–2:00 p.m. PST
For Attendees: Access to the Graduate School Fair is included with your Neuroscience 2018 registration. No separate registration is required. The 2018 Graduate School Fair Exhibitor List is now available.
Graduate School Fair Exhibitor Registration: Closed
For Exhibiting Programs: Registration is now closed. Become an Institutional Programs member or renew your membership to receive discounted registration rates for next year's Graduate School Fair.
Exhibitor documents:
2018 Graduate School Fair Exhibit Prospectus (PDF)
Forgot your log-in information? Need to check your program's department membership status? Contact training@sfn.org to retrieve or reset your log in information.