Mika Salpeter Lifetime Achievement Award
Submissions Open: Mar 28, 2023, 08:00 AM, EST
Submissions Close: May 18, 2023, 05:00 PM, EST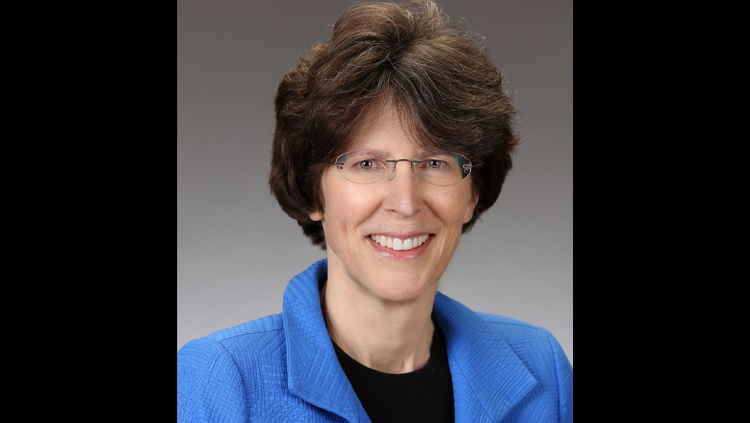 Elisabeth A. Murray, PhD, of the National Institutes of Mental Health Laboratory of Neuropsychology and Section on the Neurobiology of Learning & Memory, was awarded the Mika Salpeter Lifetime Achievement Award in 2022.
The Mika Salpeter Lifetime Achievement Award recognizes an individual with outstanding career achievements in neuroscience who has also significantly promoted the professional advancement of women in neuroscience.
Recipients receive a $5,000 prize and complimentary registration, transportation (economy air or ground), and two nights hotel accommodations for the SfN annual meeting. The SfN president presents the prize at a lecture at the meeting, and the recipient is honored at the Celebration of Women in Neuroscience Luncheon, held during the meeting.
For more information, please review the Awards and Prizes FAQs.
Nomination Criteria & Materials
Nomination Criteria:
Nominations must be made or endorsed by an SfN member.
Nominees do not need to be SfN members.
Self-nomination is not permitted.
No person may nominate more than one candidate.
Current SfN officers and councilors are ineligible for nomination.
Due to the potential conflicts of interest, members of the selection committee may not be the nominees and they cannot serve as nominators nor write letters of recommendation.
Nomination materials include the following:
One nomination letter and a maximum of two optional letters of recommendation

One letter must include a summary of key research accomplishments as well as a summary of mentoring, leadership, and service

Current CV
List of students and postdoctoral scholars who have been mentored by the nominee
Eligibility
Nominees must have exhibited dedication to facilitating the mentoring and entry of early career women into neuroscience or to the advancement of women in neuroscience.
Nominees must have sustained exceptional achievements in neuroscience as evidenced by publications, inventions, and/or awards.
Nominees must have shown service to the profession through SfN and/or related organizations.
Nominees must have received recognition at national or international levels as a scientist, educator, businessperson, or administrator in neuroscience.
Nominees must have demonstrated a high degree of imagination, innovation, and initiative in the pursuit of neuroscience.
Learn More About Past Award Winners
2023: BJ Casey, PhD
2022: Elizabeth Murray, PhD
2021: Catherine Dulac, PhD
2019: Hollis T. Cline, PhD
2018: Erin Schuman, PhD
2017: Carol Mason, PhD
2016: Li-Huei Tsai, PhD
2014: Michela Gallager, PhD
2012: Martha Constantine-Paton, PhD, and Michael J. Zigmond, PhD
2010: Carol Barnes, PhD
2009: Carla Shatz, PhD
2008: Ben Barres, MD, PhD
2007: Huda Akil, PhD
2006: Ann Kelley, PhD
2005: Susan Leeman, PhD
2004: Martha Gillette, PhD
2003: Bernice Grafstein, PhD
2002: Eve Marder, PhD
2001: Leslie Ungerleider, PhD
2000: Mary Bartlett Bunge, PhD
Achievement Awards Selection Committee