Peter and Patricia Gruber International Research Award
Submissions Open: Mar 29, 2022, 12:00 AM
Submissions Close: May 19, 2022, 12:00 AM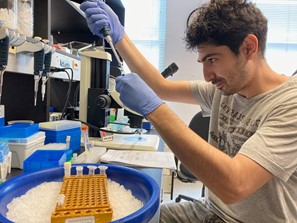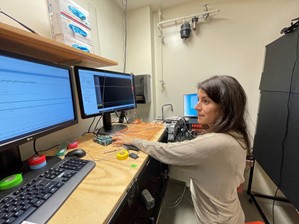 The Peter and Patricia Gruber International Research Award, supported by The Gruber Foundation, recognizes two young neuroscientists for outstanding research and educational pursuit in an international setting.
Recipients receive a $25,000 prize and complimentary registration, transportation (economy air or ground), and two nights hotel accommodations for the SfN annual meeting. The SfN president presents the prize at a lecture at the meeting.
For more information, please review the Awards and Funding FAQs.
Nomination Criteria & Materials
Nomination Criteria:
Self-nomination is not permitted.
Nominees do not need to be SfN members.
Nominations must be made or endorsed by an SfN member.
No person may nominate more than one candidate.
Current SfN officers and councilors are ineligible for nomination.
Due to potential conflicts of interest, members of the selection committee may not be the nominees, and they cannot serve as nominators nor write letters of recommendation for this prize.
Nomination materials include the following:
One nomination letter
Maximum of two optional letters of recommendation
Current CV (include country of citizenship and/or permanent residence)
Essay (500 words or less) describing the future goals and direction of the nominee's planned research
List of publications and abstracts authored or co-authored by the nominee
Eligibility
If the nominee is a U.S. citizen or permanent resident, he or she must be studying or working at an institution that is located outside of the U.S.; if a non-U.S. citizen or permanent resident, the nominee must be studying or working at an institution that is located in the U.S.
Nominees must be active in research at the time the award is given.
Nominees must be a postdoctoral fellow, research associate and/or advanced graduate student at the time of the nomination or have ended this stage in their career in the immediate past calendar year.
(Note: While the competition outcome of the award has tended to recognize advanced postdoctoral fellows and research associates, nominations of advanced graduate students and/or postdocs at the early stages of their training who have demonstrated productivity and innovative research in an international setting are encouraged.)
Past Awardees
2007: Yulia Lerner, Hubert Lim
2006: Saskia K. Biskup, MD, PhD
2005: Astrid Prinz, PhD
Gruber International Award Selection Committee