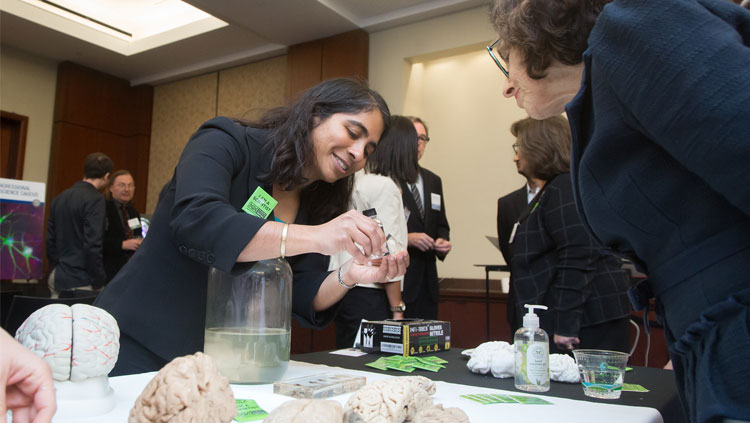 The NeuroAdvocate Challenge
SfN's NeuroAdvocate Challenge paves the way for further advancements in neuroscience by connecting participants with policymakers and the public locally, nationally, and internationally.
SfN's 50th Anniversary NeuroAdvocate Challenge closed Dec. 11, 2020. The top participants in the challenge will be recognized and announced at the beginning of January 2021. We thank everyone who participated for their efforts and look forward to continuing to advocate with you all in 2021.
About the Challenge
SfN members and other neuroscientists across the globe have been building an interdisciplinary society aimed at advancing scientific exchange, supporting the neuroscience community, educating and engaging the public, and advocating for the field for over 50 years.
SfN's NeuroAdvocate Challenge aimed to provide an outlet for neuroscience advocates of all experience levels and locations to come together and show their dedication to the field. Challengers participated in various advocacy activities from Neuroscience 2019 to December 2020. To be recognized, participants had to sign-up for the challenge and complete or report back their advocacy activities.
The winners of the NeuroAdvocate Challenge will be invited to attend SfN's 15th Capitol Hill Day, which will be held virtually in 2021, and will have the opportunity to author an article on Neuronline about their advocacy experiences.
Top Participants Will Be Announced in January 2021