April 2019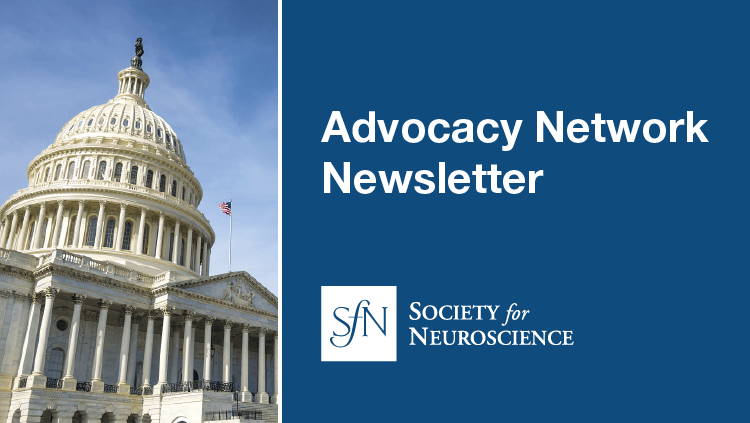 Federal News Roundup
Congressional Testimony Submitted by SfN President
SfN President Diane Lipscombe submitted testimony to the congressional committees overseeing NIH and NSF funding. She requested that Congress increase NIH funding to $41.6 billion and NSF funding to $9 billion for FY20. The president also asked Congress to pass the budget on time to avoid delays in scientific research. Read Lipscombe's full testimony.
Workshop on Improving Openness in Animal Research
"Improving Openness in Animal Research in Germany," a workshop series from the European Research Association sharing best practices for communicating about animal research, is now available on Neuronline.
Congressional BRAIN Investigator Reception
SfN, along with the American Brain Coalition, the Kavli Foundation, the Simons Foundation, and the Allen Institute, hosted a Congressional BRAIN Investigator Reception on Capitol Hill to celebrate the BRAIN Initiative and the researchers who are advancing our understanding of the brain. Speakers included Sen. Chris Van Hollen and Congressional Neuroscience Caucus Co-Chair Rep. Cathy McMorris Rodgers, as well as several NIH and NSF institute directors.
Webinar on Animal Law and the Animal Research Community
The National Association for Biomedical Research (NABR) will hold a webinar Tuesday, April 23, on Animal Law and the Animal Research Community. University of California Davis Professor Emeritus Jerrold Tannenbaum will discuss the recent emergence of the new field of animal law, as well as the threat this field poses to animal research.
SfN Advocacy Resources