Michele A. Basso, Ph.D.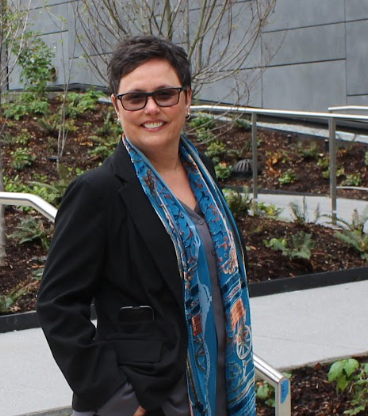 Administrative Accomplishments
In my 20+ years of managing a successful, extramurally-funded, laboratory I accrued substantive managerial, leadership, and public relations experience. I currently serve as the Director of the Washington National Primate Research Center (WaNPRC) and as a Professor of Biostructure and Physiology and Biophysics at the University of Washington in Seattle. I continue to run a dynamic, well-funded neuroscience research program. My current role requires me to be proficient as a trainer and mentor to post-doctoral fellows, graduate, and undergraduate students in neuroscience. As Director of a National Primate Research Center, I developed skills required to support a federally-funded primate center consisting of research and breeding programs facilitating the scientific programs of over 150 scientists across multiple biomedical research disciplines, including neuroscience. In my role, I also have the great pleasure of nurturing and supporting the career growth of veterinarians, veterinary technicians, behaviorists, animal care staff and administrative staff. My position requires high levels of expertise, proficiency and organization overseeing different budget types and administrative activities.
My commitment to serving the scientific community is demonstrated by my service at the National Institute of Health and the Society for Neuroscience. I served as the chair of a standing NIH study section, Mechanisms of Sensory, Perceptual and Cognitive Processes, chair of an NIH study section for the BRAIN initiative, and as an ad hoc member of the Board of Scientific Councilors for NIEHS for which I was asked to serve as a permanent member. I served as chair of the Ethics committee for the Society for Neuroscience (SfN), on the selection committee for the SfN Young Investigator Award and as a member of the SfN Training Committee. I am also a founding organizer of the Simian Collective (SimCo) whose mission is to "create and sustain a community of neuroscientists, showcasing the indispensable role of non-human primates for scientific and medical discovery." These roles honed my leadership skills, and especially my time on the Ethics committee, strengthened my expertise in responsible conduct in science. My leadership and mentoring roles at the departmental, school, university levels as well as within national and international organizations expanded my personal development as a transformative leader and change agent backed by strong coalition building skills. I believe my participation in these activities and my accomplishments make me well-suited to serve as a Councilor for the SfN as Neuroscience moves into the future.
Degree, Institute, Year Earned
| | | |
| --- | --- | --- |
| Degree | Institute | Year Earned |
| B.A. | Fairfield University | 1989 |
| M.A. | Stony Brook University | 1990 |
| Ph.D. | Stony Brook University | 1995 |
Research Areas
Cognitive Neuroscience, Electrophysiology, Psychophysics, Decision-Making, Basal Ganglia, Superior Colliculus, Parkinson's disease, Perception and Action
Current Position(s) at Your Current Institution
University of Washington, Seattle WA USA
Professor, Departments of Biological Structure and Physiology and Biophysics
Director, Washington National Primate Research Center

Memberships
Organization
Position Held
Year(s)
Society for Neuroscience
Member
Member - Young Investigator Award Selection Committee
Member - Neuroscience Training Committee
Chair - Ethics Committee
Member - Ethics Committee
Member - Program Committee
Member - Committee on Animals in Research
1991-present
2018-2020
2017-2020
2015-2017
2013-2015
2010-2013
2009-2010
Service Positions
Editorial Boards:
| | | |
| --- | --- | --- |
| Publication | Position Held | Year(s) |
| Journal of Neurophysiology | Associate (Reviewing) Editor | 2014-2019 |
| Journal of Neuroscience | Associate Editor | 2009-2014 |
| Neuroscience and Biobehavioral Reviews | Editorial Advisory Board | 2003-2015 |
Other Service Positions:
| | | |
| --- | --- | --- |
| Organization | Position Held | Year(s) |
| NINDS/NIH BRAIN U19 | Member - Review Panel | 2017 |
| Music Mends Minds | Member - Advisory Board | 2016-2021 |
| NIH Mechanisms of Sensory and Perceptual Processing Study Section (SPC) | Chair | 2013-2015 |
| NINDS/BRAIN U19 | Chair | 2014 |
| NIH Central Visual Processing / Mechanisms of Sensory and Perceptual Processing Study Section | Permanent Member | 2009-2013 |
| Dystonia Medical Research Foundation | Member - Scientific Advisory Board | 2007-2010 |
| German Primate Center | Instructor - Summer School in Primate Cognition | 2019, 2022 |
| Gordon Research Conferences | Co-Chair - Oculomotor Systems Biology | 2013 |
Science Biography
In collaboration with an amazing group of neuroscientists in training, we incorporate a variety of experimental approaches in my laboratory, bridging gaps between cellular and systems level neuroscience. We know little about how the activity of populations of neurons and the circuits they create give rise to higher mental function, yet answers to circuit-based questions may reveal the fundamental mechanisms underlying neurological and neuropsychiatric diseases ranging from Parkinson's disease and dystonia, to addiction, autism, depression, and schizophrenia. A key aspect driving my research interest lies in the ability to extend the principles learned from foundational science discoveries to translational research with human patients. Our efforts are leading to new ways of thinking about cognitive symptoms seen in people with Parkinson's disease. Specific questions we are asking in my laboratory include; 1) how are decisions represented in the sensorimotor networks of the basal ganglia and superior colliculus? 2) what are the computational principles that underlie decision-making? 3) how might these mechanisms go awry in disease? and 4) what are the cellular and synaptic mechanisms and dynamic properties of sensorimotor networks underlying decision-making? Our work represents an important step forward in understanding the neurobiology of Parkinson's disease and may help fill unmet clinical needs by providing clues into how cognitive dysfunction may underlie motor symptoms and identify novel ways to detect the disease earlier in its course.
Since the Fall of 2021, I have been a Professor in the Departments of Biological Structure and Physiology and Biophysics at the University of Washington in Seattle, WA. I also serve as the Director of the Washington National Primate Research Center (WaNPRC), one of seven in the United States supported by NIH. Prior to this role I was the Director of Cognitive Neuroscience at UCLA. WaNPRC's track record of innovation and scientific advances, especially in neuroscience, is unparalleled. I get to work with some of the smartest, most dedicated, and compassionate people in our industry. Nonhuman primate research is a difficult and sensitive topic. It is critical that we support each other and engage in advocacy at every opportunity. I believe this work is vital to the future of scientific and medical discoveries in neuroscience and that we have a moral obligation to perform this research and to bring our knowledge and talent to bear on human and animal suffering, especially for those suffering with neurological and neuropsychiatric illness and disease. Finally, as a first-generation college graduate and gay woman, having grown up in an immigrant Italian, working-class household, I take issues of equity and inclusion seriously and personally. I am committed to increasing diversity in neuroscience and have worked throughout my career to enhance the representation of women in neuroscience and more recently, people from different backgrounds including first-generation, low-income, LGBTQIA+, neurodiverse, medically disabled, and racial and/or ethnic groups typically under-represented in neuroscience. As a member of SfN Council I will continue to work for these values in our community.
The full CV for this candidate can be found within the ballot.