Brain Bee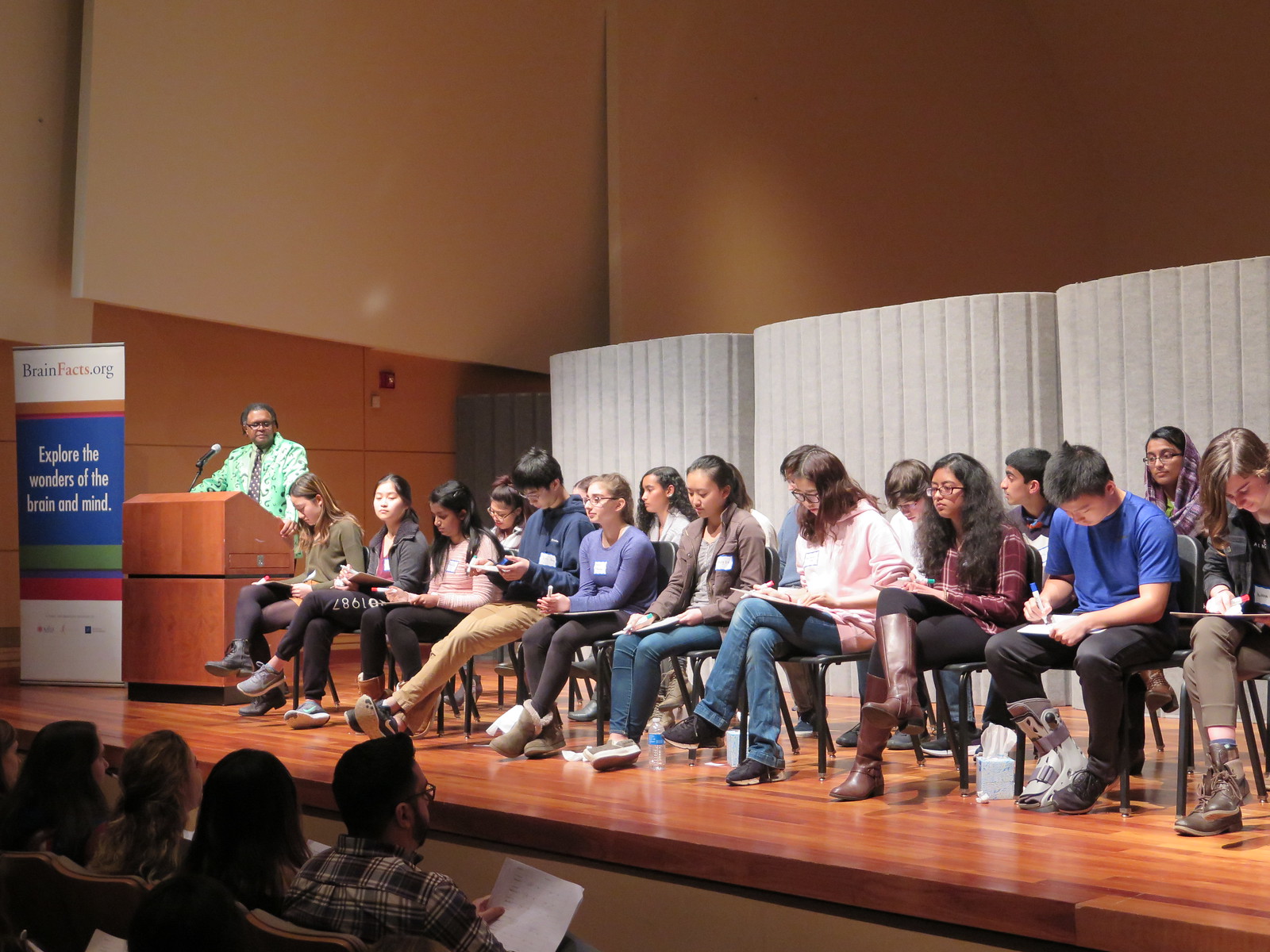 The Brain Bee, a neuroscience competition for secondary students, begins with chapter competitions that feed into regional and world competitions.
SfN hosts the DC Chapter Brain Bee, supports U.S. Regional and International Brain Bees, and arranges scientific lab internships for the U.S. regional and world winners. The Brain Bee was founded by Norbert Myslinski at the University of Maryland, Baltimore.
Many individual SfN members dedicate extensive time and expertise in communities worldwide, serving as judges, coaches, mentors and volunteers. Find a Brain Bee close to you and volunteer!
For information on how to get involved in the DC Brain Bee, contact baw@sfn.org.
For information on the U.S. Regional Brain Bee, contact Norbert Myslinski.
For information about the International Brain Bee, please visit https://www.thebrainbee.org
Create a Brain Bee in Your Community
Because Brain Bees are grassroots competitions, anyone is eligible to sponsor. Find out more about how to run a Brain Bee.