Brain Bee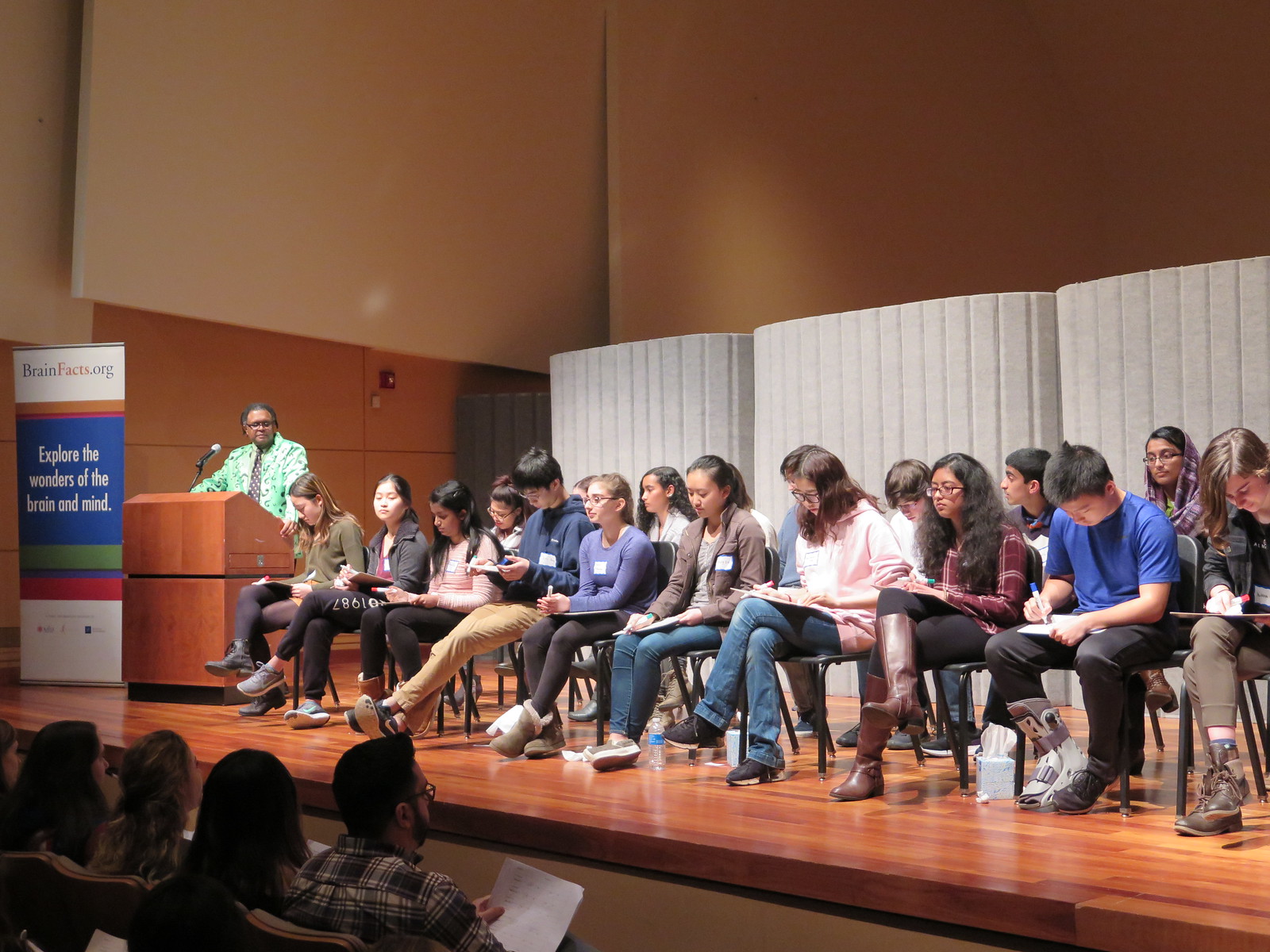 The Brain Bee, a neuroscience competition for secondary students, begins with chapter competitions that feed into regional and world competitions.
SfN hosts the DC Chapter Brain Bee, supports U.S. Regional and International Brain Bees, and arranges scientific lab internships for the U.S. regional and world winners. The Brain Bee was founded by Norbert Myslinski at the University of Maryland, Baltimore.
Many individual SfN members dedicate extensive time and expertise in communities worldwide, serving as judges, coaches, mentors and volunteers. Find a Brain Bee close to you and volunteer!
For information on how to get involved in the DC Brain Bee, contact baw@sfn.org.
For information on the U.S. Regional Brain Bees, contact Norbert Myslinski.
For information about the International Brain Bee, please visit https://www.thebrainbee.org
Create a Brain Bee in Your Community
Because Brain Bees are grassroots competitions, anyone is eligible to sponsor.
Register your competition for your winner to be eligible for the Regional and International Brain Bees. Find your Regional Brain Bee coordinator and register.
Seek advice or collaborate with other Brain Bees near you. Contact local secondary school science teachers, department heads, and principals to see if they have students who would be interested. Each bee should involve students from at least three schools or home school groups.
Share digital copies of SfN's Brain Facts book with each student competitor. Use the book as the basis for all questions and answers at the Brain Bee.
Reserve a high school auditorium or gym, or find space at a local college campus to host the bee.
At least one neuroscientist must be involved in each Bee. Find other neuroscientists to help moderate or judge via the Find A Neuroscientist or SfN Chapters.
Advertise the event. A Brain Bee with news coverage is an excellent way to promote brain awareness.
Bees must be free and open to all interested students. No audio or video recording of competitions is permitted.