Katherine W. Roche
Administrative Accomplishments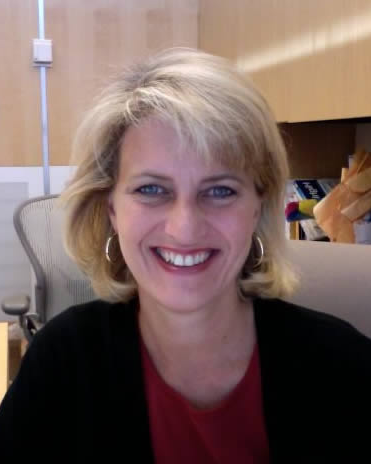 As a senior investigator in the National Institute of Neurological Disorders and Stroke (NINDS) Intramural Program, I have directed an independent research program since 2001. In addition to serving on a variety of committees within the intramural program (e.g. Animal Care and Use Committee), I've dedicated much of my energy to support training and mentoring of neuroscience trainees. I've been the director of the NIH-Brown Graduate Partnership Program (GPP) since its inception in 2005. In this capacity, I have worked with committed faculty at NIH and at Brown through the years to build an exciting collaborative program to train neuroscience graduate students on the NIH campus. It is truly an inter-institute effort, as we have placed students in eight different institutes on the Bethesda, Rockville, and Baltimore campuses of NIH.
In addition to my contributions to the Brown-NIH GPP Program, I served a three-year term as the NINDS training director. In this capacity, I was chair of the NINDS Training and Mentoring Committee and spearheaded the development of an Individual Development Plan (IDP) for our institute to meet NIH training guidelines. I also initiated an annual in-house retreat addressing issues of ethics and scientific misconduct. Outside of NINDS, I served on the NIGMS Advisory Board for the Postdoctoral Research Associate Program (PRAT program; 2011-present), which is a competitive intramural postdoctoral fellowship program. Furthermore, I'm the faculty advisor to the Neurobiology Interest Group, which is an inter-institute intramural program organized for and by postdoctoral fellows and students to feature talks by neuroscience trainees at NIH.
Another passion of mine has been working to promote the aims of the Society for Neuroscience. I served as an associate editor for the Journal of Neuroscience (2004-2009). In addition, I served four years on the Program Committee (2014-2018), including a term as Theme B chair (2018). I'm currently a member of the Nemko Award Selection Committee (2017-present).
| Degree | Institute | Year Earned |
| --- | --- | --- |
| B.S. | Duke University | 1987 |
| Ph.D. | Johns Hopkins University | 1995 |
Research Areas
For most of my career, my research program has investigated the plasticity of excitatory synapses focusing on localization and regulation of synaptic proteins. In particular, we use molecular and biochemical approaches to understand how glutamate receptors, cell adhesion molecules, and scaffolding molecules are dynamically regulated.
Over the last five years, my research program has adjusted its efforts to focus primarily on studying rare variants in postsynaptic proteins implicated in neurodevelopmental disorders. Based on the breakthroughs in human genetics, it is clear that de novo mutations in certain synaptic proteins, such as NMDA receptors and neuroligins, underlie human disorders, and we hope to shed light on mechanisms of synaptic dysfunction causing neurodevelopmental disorders.
Current Position(s) at Current Institution
Senior Investigator, NINDS/NIH
Memberships
| Organization | Position Held | Year(s) |
| --- | --- | --- |
| Society for Neuroscience | Member | 1992–Present |
| | Program Committee | 2014–2018 |
| | SfN Nemko Prize Selection Committee | 2017–Present |
| International Society for Neurochemistry | Member | 2012–Present |
Service Positions
Editorial Boards
| Publication | Position Held | Year(s) |
| --- | --- | --- |
| Neuropharmacology | | 2003–2010 |
| Pharmacology and Therapeutics | | 2003–2007 |
| Journal of Neuroscience | Associate Editor | 2004–2009 |
| Neural Plasticity | | 2006–2008 |
| Journal of Biological Chemistry | | 2007–2012 |
| Frontiers in Synaptic Neuroscience | | 2009–Present |
| Cell Reports | | 2015–Present |
Other Service Positions
| Organization | Position Held | Year(s) |
| --- | --- | --- |
| MDCN-H Special Emphasis Panel | Member | 2003 |
| NIGMS PRAT Fellow Selection Committee | Member | 2004–2008 |
| MDCN-N Special Emphasis Panel | Member | 2008 |
| SYN Study Section | Member | 2012 |
| NIGMS PRAT Advisory Board | Member | 2011 Present |
| Brown University | Adjunct Professor of Neuroscience | 2010–Present |
| Welcome Trust Interview Panel | Member | 2018–Present |
| Queensland Brain Institute Review Panel | Member | 2019 |
Science Biography
After obtaining my undergraduate degree at Duke University, I pursued graduate studies in the Department of Neuroscience at Johns Hopkins, where I trained in the laboratory of Richard Huganir. My thesis research focused on the regulation of glutamate receptors, specifically post- translational modifications and the effects on receptor expression and function. In the early 1990s, at the time of the cloning of the various glutamate receptors, there was considerable uncertainty regarding the transmembrane topology of glutamate receptors, with the earliest reports assuming that the topology would be the same as nicotinic acetylcholine receptors and GABA-A receptors. However, our studies characterizing phosphorylation and glycosylation sites were instrumental in re-defining the extracellular and intracellular domains and helped in arriving at the ultimate understanding of the unique membrane topology of glutamate receptors. Beyond that controversy, which has long since been resolved, my graduate project defining two key phosphorylation sites (Serine 831 and Serine 845) on the GluA1 subunit of AMPA receptors continues to be highly cited and these residues play important roles in AMPA receptor trafficking and channel properties.
For my postdoctoral training, I worked with Dr. Robert Wenthold in his laboratory in the intramural program of National Institute on Deafness and Other Communication Disorders at the NIH. During this time, I continued my studies of glutamate receptors with a focus on receptor trafficking to the plasma membrane and targeting to synaptic sites. I made discoveries regarding the mechanism of ER-retention of metabotropic glutamate receptors and how the binding protein Homer regulates ER egress. Then in several studies I turned my attention to the molecular mechanisms underlying subunit-specific trafficking of NMDA receptors, including helping identify a previously unknown ER-retention motif in GluN1 subunits. Most importantly, I defined a strong endocytic motif in GluN2B and showed that NMDA receptors could undergo endocytosis and recycling at the plasma membrane. Although this is well-accepted now, at the time this was a radical shift from the dogma that NMDA receptors were static components of the PSD.
As an independent investigator at NINDS since 2001, I have trained numerous postdoctoral fellows and graduate students with a focus on defining the molecular underpinnings of synaptic plasticity. While we continue to study NMDA receptor biology, more recently my research program has expanded to examine the trafficking and synaptic effects of neuroligins. We study the role of posttranslational modifications and protein binding on the synaptogenic properties of these adhesion molecules. When we embarked on this new line of research, no phosphorylation sites had been reported for any neuroligin. We have now characterized isoform-specific phosphorylation of neuroligins and demonstrated that phosphorylation regulates the trafficking and synaptogenic effects of these proteins. Our studies have also revealed conserved mechanisms regulating adhesion molecules and glutamate receptors.
Science is constantly moving forward with exciting new discoveries and technologies. My own group has, in a short period of time, realigned our research interests to take advantage of the exciting new data revealed from the field of human genetics. The revolution of cheaper, faster whole exome sequencing has allowed for the generation of large databases of individuals with various neurological disorders containing de novo mutations. By comparing these variants to databases of unaffected individuals, it is possible to identify proteins that are significantly implicated in a variety of disorders. Studies now rank many proteins that my lab studies (e.g. NMDA receptors and neuroligins) as critical in the synaptic dysfunction underlying some aspects of neurodevelopmental disorders such as autism. We are therefore focused on characterizing the molecular and biological properties of these rare variants to better understand the synaptic basis of neurodevelopmental disorders.