Julio Ramirez
Administrative Accomplishments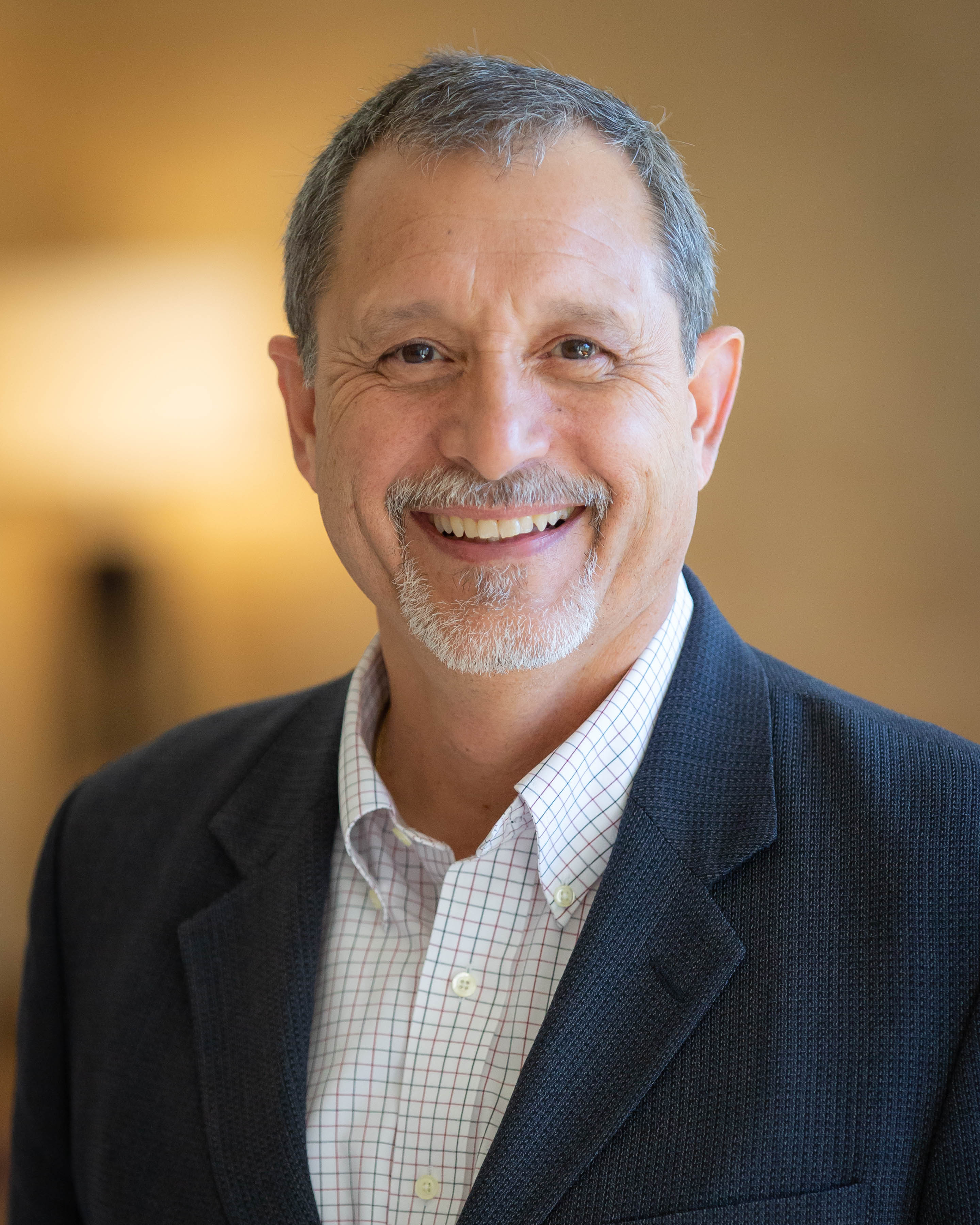 I am honored to be a candidate for treasurer-elect at the Society for Neuroscience. Throughout my career I have had the distinct pleasure of serving in a number of leadership and administrative positions to promote the growth and well-being of the organizations with which I have been involved. The positions include: founding president of the Faculty for Undergraduate Neuroscience, founding senior editor of the Journal of Undergraduate Neuroscience Education, founding director of the Davidson College Neuroscience Program, secretary of the Board of Trustees for the Discovery Place Science Museum (Charlotte, NC), founding chair of the Board's Learning Experiences Committee of Discovery Place, chair of the Mental Health Small Business Research Review Committee at the NIMH, chair of the Biomedical Sciences Panel of the NSF Graduate Research Fellowship Program, chair of the SfN Subcommittee on Mentoring, founding director of the Support of Mentors and their Students in Neuroscience (SOMAS) Program, co-director of the SfN Neuroscience Scholars Program, councilor of the SfN, director of the Neuroscience Program at Davidson College, and chair of the Department of Psychology at Davidson College.
| Degree | Institute | Year Earned |
| --- | --- | --- |
| Postdoctoral Training | Massachusetts Institute of Technology | 1985–1986 |
| Ph.D. in Psychology | Clark University | 1983 |
| M.A. in Psychology | Clark University | 1980 |
| B.S. in Psychology | Fairfield University | 1977 |
Research Areas
My research interests lie in the area of behavioral neuroscience with emphases on the recovery of function after central nervous system injury, on the neurobiology of learning and memory, and most specifically on the functional significance of lesion-induced hippocampal plasticity.
Current Position(s) at Current Institution
R. Stuart Dickson Professor of Psychology
Director, Neuroscience Program, Davidson College
Memberships
Organization
Position Held
Year(s)
Society for Neuroscience
Chair, Audit Committee
2016–2018
Co-Chair, Council Working Group on Scientific Training
2016–Present
Councilor
2015–Present
Co-Director, Neuroscience Scholars Program
2012–Present
ex officio Member, Professional Development Committee
2015–Present
Member, Professional Development Committee
2011–2014
Chair, Subcommittee on Mentoring
2011–2015
PDC Liaison to Committee for Neuroscience Departments and Programs
2011–2013
American Institute of Biological Societies
Member, Education Committee
2011–2014
American Association for the Advancement of Science
Fellow
2009
American Psychological Association
Fellow
2009
Association for Psychological Science
Fellow
2009
Faculty for Undergraduate Neuroscience
Chair, Public Policy and Governmental Affairs Committee
2001–2016
Council on Undergraduate Research
Inaugural Fellow
2000
Society for Neuroscience
Member, Minority Education, Training, and Professional Advancement Committee
1999–2002
1993–1996
Faculty for Undergraduate Neuroscience
Chair, Education Committee
1998–2004
Association of Neuroscience Departments and Programs
Member, Educational Outreach Committee
1997–1998
Project Kaleidoscope
Member, Workshop Steering Committee
1996–2008
Member, National Leadership Committee
1992–1996
Council on Undergraduate Research
Councilor
1992–1997
Faculty for Undergraduate Neuroscience
Founding President
1991–1994
Service Positions
Editorial Boards
| Publication | Position Held | Year(s) |
| --- | --- | --- |
| Journal of Undergraduate Neuroscience Education | Member, Editorial Board | 2002–Present |
| | Founding Senior Editor | 2002–2007 |
| Restorative Neurology and Neuroscience | Member, Editorial Board | 1998–Present |
Other Service Positions
Organization
Position Held
Year(s)
Discovery Place Science Museum
Member, Board of Trustees
2010–2016
2003–2009
Member, Search Committee for Executive Director
2013
Member, Learning Experiences Committee
2010–2016
Founding Chair, Learning Experiences Committee
2008–2009
Secretary, Board of Trustees
2005–2009
Symposium of Young Neuroscientists and Professors of the southeast (SYNAPSE)
Member, Steering Committee
2005–Present
Survival Skills and Ethics Program
Faculty Member
2002–2010
Foundation of the Carolinas
Member, Medical Research Advisory Committee
2001–2003
Arts & Science Council, Charlotte, NC
Member, Basic Operating Grants Panelist
1999–2002
Educational Testing Service
Member, Committee of Examiners, GRE Psychology Subject Test
1998–2002
National Institute of Mental Health
Chair, Mental Health Small Business Research Review Committee
1995–1997
Panelist, Mental Health Small Business Research Review Committee
1993–1994
National Science Foundation (Administered by ORAU)
Chair, Biomedical Sciences Panel, Graduate Research Fellowship Program
1994–1995
Panelist, Biomedical Sciences Panel, Graduate Research Fellowship Program
1991–1993
Science Biography
Since I first began my research as a graduate student of Dr. Donald Stein at Clark University in 1977, I have been captivated by the brain's capacity to reorganize itself in response to injury. I was fortunate to have entered neuroscience shortly after Dr. Carl Cotman, Dr. Gary Lynch, and their students discovered that a lesion of the entorhinal cortex in rat induces rapid and enduring changes in the connectivity in many of the surviving afferents to the dentate gyrus of the hippocampus. Because of that discovery, the model system that I have been studying throughout my career is the hippocampal formation of rats. This system has provided a veritable feast for experimental exploration of neuroplasticity because it is a laminated structure in which alterations in its known connectivity are readily discernible, its neurophysiological profile in response to activation of a number of its afferents is well established, and its contributions to behavior have been thoroughly investigated. One of the hippocampal afferents that my students and I have been particularly interested in is the crossed temporodentate input (CTD) to the dentate gyrus. The CTD has been of special interest to us because it emerges contralaterally from the same cell layer in the entorhinal cortex that gives rise to the perforant path, which projects ipsilaterally to the dentate gyrus. Dr. Oswald Steward and his colleagues previously demonstrated that a unilateral entorhinal lesion induces significant axonal sprouting of the crossed pathway, whose electrophysiological profile after sprouting resembles that of the normal perforant path projection to the dentate gyrus. Over a series of experiments throughout the last three decades, my students and I have explored the ability of the CTD to restore function in the denervated and subsequently reinnervated hippocampus. In one set of experiments using quantitative autoradiographic techniques and behavioral assays, we have shown that unilateral, two-stage (progressive) lesions of entorhinal cortex accelerate the rate of CTD sprouting and that this accelerated sprouting response may contribute to sparing of spatial memory function in rats. We also assessed neurophysiological correlates of this accelerated axonal sprouting response in other experiments, and we observed that the rate of increase in the synaptic efficacy of the CTD following progressive lesions was significantly elevated and matched the rate of CTD sprouting as well as behavioral sparing after progressive entorhinal injury. We have proposed that sprouting by a homotypic cortical pathway may have the capacity to restore cognitive function following injury to its contralateral homologue. In another series of experiments we have explored the possibility that surviving hippocampal afferents, heterologous to the original perforant path, following a bilateral entorhinal injury may contribute to postlesion behavioral change. We have shown that bilateral entorhinal lesions produce persistent deficits of working memory function on the acquisition of a spatial alternation task despite heterotypic sprouting; although rats may recover behavioral performance in a retention paradigm wherein memory demands are easier. Our behavioral and neuroanatomical explorations following bilateral entorhinal cortex lesions suggest that organismic and contextual factors may significantly limit the role of heterotypic contribution to behavioral recovery after cortical injury.