Brian MacVicar
Administrative Accomplishments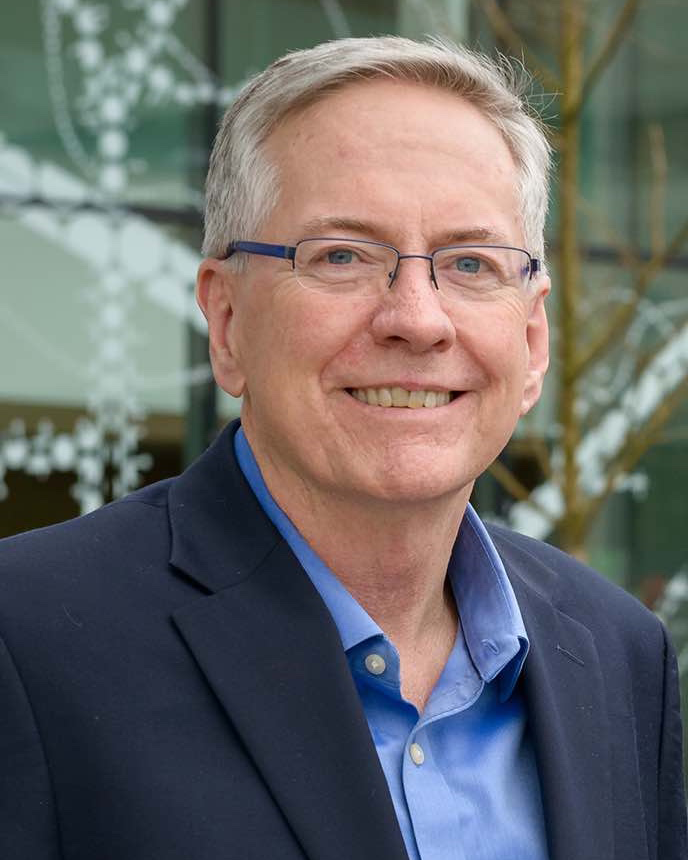 I am the co-director of the Djavad Mowafaghian Centre for Brain Health, an integrated center for neuroscience that brings together fundamental and clinical neuroscientists, graduate neuroscience training and outpatient care at the University of British Columbia. My role is to help coordinate research collaborations and new strategic initiatives within UBC community and to develop ties with other neuroscience centers in Canada and internationally. This position has also involved substantial recruitment, fundraising, and outreach activities.
Over the past 15 years I have also been the co-director of an international team grant from the Fondation Leducq, the director of an HFSP team grant and the director of a CIHR team grant. The most relevant is my experience as president of the Canadian Association for Neuroscience (CAN) and as co-chair of the SfN Global membership committee. This provided a unique perspective to me on the effective international role for SfN and how international collaboration can best enhance neuroscience research.
| Degree | Institute | Year Earned |
| --- | --- | --- |
| Ph.D. | University of Toronto | 1980 |
| M.Sc. | University of Toronto | 1978 |
| B.Sc. (with honours) | University of Toronto | 1976 |
| Postdoctoral Fellow | Michigan State University | 1980–1981 |
| Postdoctoral Fellow | NYU Medical Centre | 1981–1983 |
Research Areas
Neuron-Glia interactions, microglia dynamic properties and regulation of synaptic plasticity, astrocyte calcium signaling and neurovascular interactions, Chloride homeostasis and mechanisms of cytotoxic neuronal edema.
Current Position(s) at Current Institution
I joined the University of British Columbia in 2003 as a professor in the Department of Psychiatry and a researcher in the Brain Research Centre. Since 2014 I have been co- director of the new Djavad Mowafaghian Centre for Brain Health at UBC. This integrated neuroscience facility brings together experts in the fields of neuroscience, neurology, psychiatry, and rehabilitation in a hub for training, research, and clinical care.
Memberships
| Organization | Position Held | Year(s) |
| --- | --- | --- |
| Society for Neuroscience | Co-chair Global Membership Committee | 2014–2017 |
| | International Affairs Committee | 2009–2012 |
| Canadian Association for Neuroscience | President | 2007–2010 |
| | Vice-President | 2005–2007 |
| | Chair Program CAN Meetings | 2007–2010 |
| Society for Neurochemistry | Program Committee | 2017–2019 |
| Royal Society of Canada | Fellow | 2007–Present |
| Canadian Stroke Network | Scientific Theme Leader | 2003–2010 |
Service Positions
Editorial Boards
| Publication | Position Held | Year(s) |
| --- | --- | --- |
| Glia | Editorial Board Member | 1989–Present |
| Brain Research | Reviewing Editor | 2010–2014 |
| Progress in Neurobiology | Editorial Advisory Board | 2011–Present |
Other Service Positions
Organization
Position Held
Year(s)
Canadian Institutes of Health Research (CIHR)
Chair, Foundation Grant Review Panel
2016–2019
Chair, Neuroscience Grants Panels
1998–2002
2011–2015
Member Grant Review Panels
1989–1994
CIHR Institute Neuroscience, Mental Health and Addiction
Advisory Board Member
2007–2010
Brain Canada
Scientific Advisory Board
2012–2016
HFSP
Fellows and Projects Review Panel
1995–1998
Science Biography
The first SfN annual meeting that I attended was in Toronto in 1976 and I was a new graduate student. This was a transformative experience for me. I have never lost the excitement of seeing first-hand the breadth and excitement of neuroscience research at the SfN annual meeting.
During my first year as a faculty member at the University of Calgary, I showed for the first time that astrocytes have voltage-gated ion channels (Science, 1984). This initiated a field of research analyzing active membrane properties of astrocytes, and we contributed to this over the years (e.g. astrocytes express numerous channels such as GABA activated chloride currents). We are still working on astrocyte ion channels and our recent work indicates an unexpected and unexplored new calcium channel in astrocytes.
For the past 15 years my lab has been investigating how astrocytes modify the tone of cerebral blood vessels to regulate neurovascular coupling. We used two-photon laser scanning microscopy and Ca2+ uncaging to show that Ca2+ transients in astrocytes change vascular tone depending on brain metabolism, thereby regulating cerebral blood flow (Nature, 2004 and Nature, 2008). We continued this work by showing that astrocytes regulate both dilation and constriction of adjacent arterioles via complex responses to metabolic changes involving glycogen breakdown and lactate release and CO2 (Neuron, 2012; J Neuroscience, 2017). This body of work contributed new insight into how the brain intrinsically regulates its own blood supply (Nature, 2010).
My lab has also focused on the interactions between microglia and neurons in the regulation of neuronal activity. We have contributed by showing that stimulation of microglia complement receptor 3 activates NADPH oxidase forming superoxide that triggers long-term synaptic depression of neurons via ampa receptor internalization (Neuron, 2014). This is a new form of long-term depression that is mediated by neuroinflammation and microglia. We are also investigating the dynamic regulation of microglia morphology and found that NMDA receptor activation of neurons triggers ATP release to stimulate process outgrowth (J Neuroscience, 2014) and most surprisingly found a previously unreported microglia nanoscale surveillance occurring via cAMP-regulated filopodia (Cell Reports, 2019).
My lab has also examined how ion channel activation contributes to neuron death in stroke and ischemia-like conditions. We reported in two papers that ischemia and NMDA receptor activation (Science, 2006, 2008) triggers the opening of pannexin 1 (Panx1) channels in neurons (previously termed hemichannels). This surprising discovery helps explain the ionic dysregulation that leads to necrosis in stroke and the generation of seizure discharges from NMDA receptor stimulation. We continued the studies to examine the mechanisms underlying neuronal cytotoxic edema and the chloride entry pathway. The cellular basis for how glutamate causes neuronal swelling and death was unresolved from 1985 when Rothman showed the NaCl dependence of glutamate triggered necrosis 31 years ago. We discovered a critical Cl- entry pathway in cortical neurons is a new Cl channel slc26a11 (Cell, 2015).